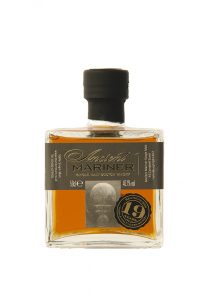 Join our Single Cask Club by buying a 50cl bottle of an old and rare Single Malt Scotch Whisky.
The whisky on offer to start you off on a great Scotch Whisky adventure, is a 19 year old Single Malt, Cask Number 1112, from the Ben Nevis distillery located on the West coast of Scotland at the town of Fort William.
The list price of this whisky is £70 for a 50cl bottle, 461% Alcohol by Volume. The whisky is unchill filtered which means that you will be tasting the whisky as it comes from the cask. The special offer price to you is £50 including VAT, Duty and delivery.
Call 01436-679935 to secure your purchase – maximum 2 bottles per househould. This offer is not on our Website.
There are less than 50 bottles left from this cask so call now to secure your starter Club whisky.
You will be offered the opportunity to purchase other single cask whiskies throughout the year. Many of the whiskies scheduled for bottling for the Single Cask Club would retail for over £100 a bottle so not only will you be getting first dibs on terrific malts but also paying much less than the going rate.
Cheers!
Roy Lewis, Managing Director
Hebridean Spirits & Liqueurs